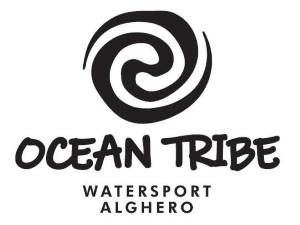 ---
A HISTORY OF PASSION
BY 20 YEARS
Come together with us to discover the magic of a fantastic sport; we have chosen for you the most suitable equipment for learning, we have found a wonderful location, nothing less than the beautiful waters of Alghero Lido. With us, you will find the professionalism of a VDWS school, however, we are convinced that all of this is not enough: with us and for us, watersport is a
PASSION
, this the difference.
Our
PASSION
.. for the sea, for surfing and for teaching !!
Our
PASSION
.. for the lifestyle that keeps us "barefoot" for 6 months of the year !!
Get infected ... we wait you !!! Giampy, Paola & Alice
Ocean Tribe Watersport Alghero is located at the " La Mariposa" camping site situated between the beautiful and well equipped Lido beach and the pine woods of Maria Pia. Our watersport center overlooks the big protected bay of the Alghero Lido, ideal gym not only for the beginners, but also for the ones who want to perfect their skills. The fine white sand beach make it a perfect place for the children courses, where they can learn with maximum safety
.

MAP
---
VDWS INTERNATIONAL
GUARANTEE OF PROFESSIONALISM
Ocean Tribe watersport is a school recognized by the international federation VDWS: this affiliation allows the granting, after passing a specific theoretical-practical examination, of the international licence. This certification attests to the learning of the basic technique and safety rules by enabling the owner to rent in all windsurfing schools in the world. VDWS was founded in Germany in 1974 and has more than 530 companies worldwide active in the teaching of water sports.
DISCOVER
---
#remember to be happy !
"Imagine a small craft workshop where a valuable object is created through attention to detail, passion and professionalism ... this is how we arrange our activities, around our valuable object - the aspiring windsurfer ... young or old, man or woman, with us they will get the proper attention and the most suitable equipment.
A Watersports Centre where you can progress and socialize...where the important thing is to be on the sea...everyone facing challenges appropriate to their level.
We are always amazed by the pleasure of riding the wave, the excitement of windsurfing always returns: we can't teach you this ... but we can share it with you !!"
We thank all those who, during these years, have shared with us emotions, adrenaline and smiles...our journey continues.
DISCOVER